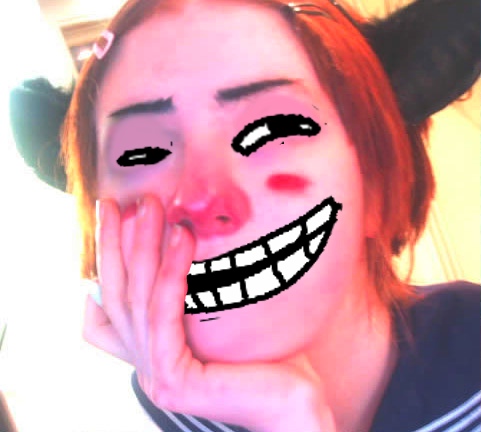 501 DENTISTRY NOT IMPLEMENTED
I'm so fed up of you stupid fucking yanks cussing Cracky-Chan(CC) for having bad teeth.
YOU FUCKERS DON'T HAVE A CLUE . Maybe if I fed you your OWN INTETESTINES you would realise that we DON'T LIKE FAKERS in placesn like Britain and the rest of the world. FAKE, WHITE PLASTIC LOOKING teeth are about as sexy as HUGE FAKE SILICON BOOBS. It took a TRUCKLOAD OF MORON YANKS to come up with that genius idea - rub off the fucking enamel on your teeth THAT YOU ACTUALLY NEED FOR DENTAL HYGIENE just to make it seem as though you've a mouthful of white plastic. WOW NICE ONE YEAH. CC is natural and naturally fun. Like everyone else she probably smokes a few, has a lot of tea and so occassionally her enamel is slightly yellow tinged, nothing that can't be sorted out with a few brushes. YOU'D ADVOCATE HER TOTALLY SELLING OUT AND BECOMING AN UNREAL TV SHOW WANABEE , becuase you have been twisted into believing thats sexy. YOU ARE THE FREAK. THE HUGE POPULARITY OF AMATEUR PORN SITES SHOW PEOPLE WANT IT REAL. YOU ARE A REMNANT, A PUSTULAR APPENDIX and I can't wait for all you whining FAKER yank fucks to grow old and die, SO FUCK OFF, YANK.